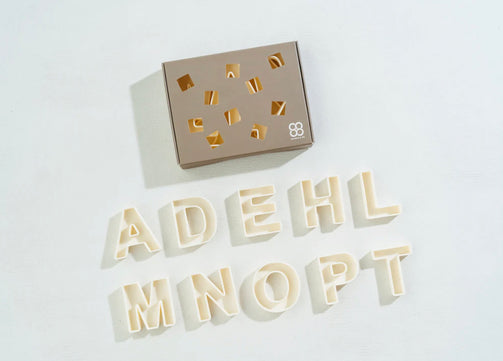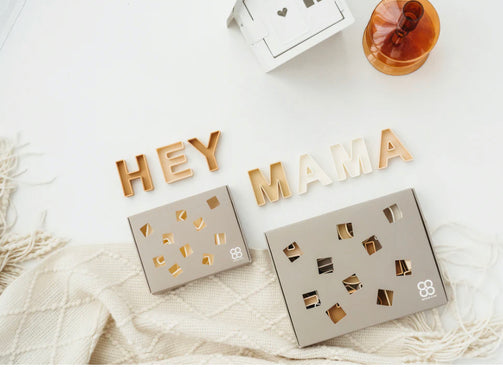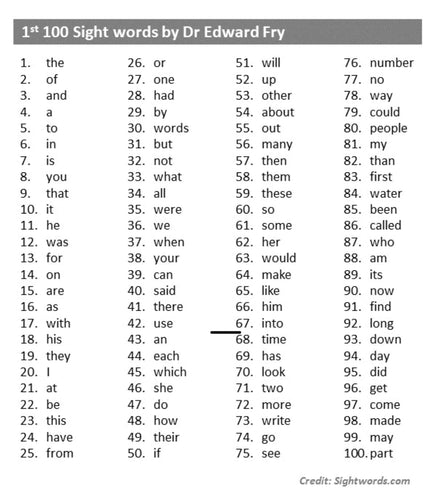 Within & Co Alphabets Add-On
Within & Co Alphabets Add-On
Regular price

Sale price

HK$150.00
Add-on 10 more commonly used alphabets
This add-on set consists of 10 more commonly used alphabets (namely A, D, E, H, L, M, N, O, P, T). If you are homeschooling, or interested to teach your child a wider variety of words, or maybe your child's name have a double letter that you'll like to teach (for example, EMMA or AARON), then we would recommend adding on this set together with the WITHIN Alphabets™ A-Z set.
Furthermore, you will be able to form the 100 most common sight words (as per Dr Edward Fry's list) with this add-on.
Lastly, as we strive to create functional and aesthetically beautiful products, these 10 alphabets are specially designed to be in a neutral cream colour, so that it will match perfectly with any of the other WITHIN Alphabets™ A-Z set that you choose.
Play is learning. And learning is fun!
A versatile learning resource that helps pique your little one's interest in the alphabets. Reusable, highly durable, soft and unbreakable! This specially designed set of silicone alphabets by WITHIN & CO promotes endless opportunities for creative play and early childhood education.
There are so many ways that you can use these WITHIN Alphabets™, and here are just to name a few:
√ Practice fine motor skills by filling alphabets with various materials (e.g. coloured rice, beans, etc.)
√ Use these as a playdough stamper
√ Learn the A-B-Cs in a fun way
√ Practice writing with your little one by letting them use their finger to trace within each alphabet
√ Teach your little one his/her name
√ Practice pincer grasp by filling alphabets with chickpeas or pom poms
√ Add this to your sensory play setups
√ Use these for letter-matching activities
√ Learn how to form and spell words
√ Fill it with water and pop it into the freezer to make ice alphabets
√ Make alphabet jelly or mini cakes
√ Bring it to the beach as a sand toy
√ Add this to a bubble bath for some fun
(and the list goes on! There's so much room for creativity.)
Made of soft silicone material that is velvety-smooth to the touch.
Made of high quality food grade silicone
BPA-free
Phthalate-free
Odourless and non-toxic
Able to withstand a wide temperature range from -40°C to 220°C
Safe for use in an oven, microwave, freezer and dishwasher
Sold as a set of 10 letters (not sold individually). Each alphabet measures approximately 5cm (H) x 4cm (W) x 1cm (D).
*Due to differences in device screen settings, please note that actual colours may vary. Also, due to the manufacturing process, some spots or thread-like particles may be visible. Rest assured that these do not affect the integrity of the product and are not considered defects.
Couldn't load pickup availability