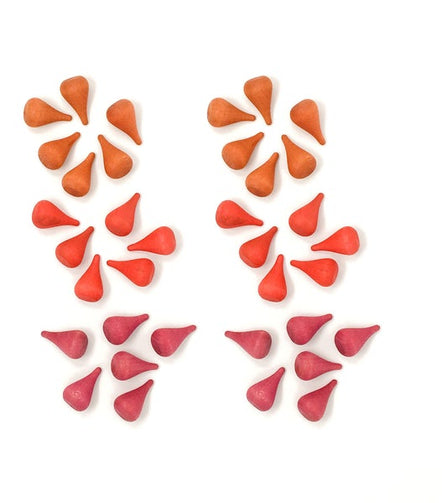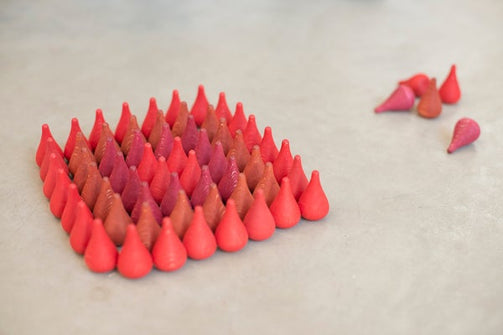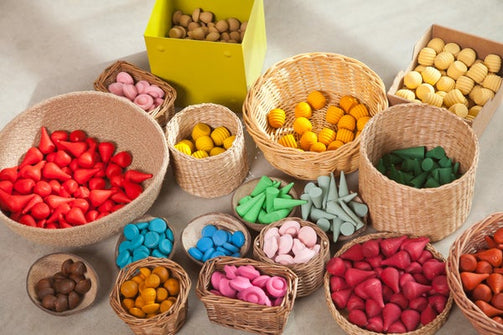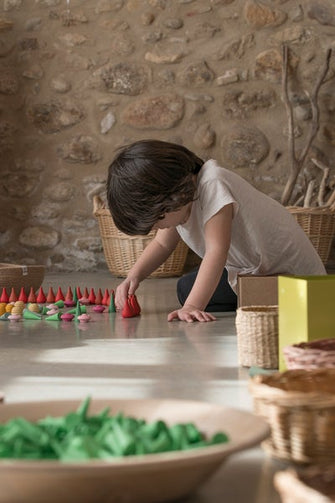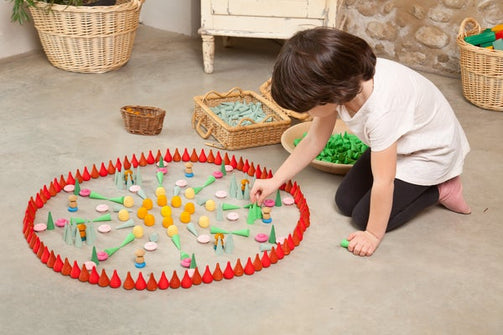 GRAPAT Mandala Fire
GRAPAT Mandala Fire
Regular price

Sale price

HK$210.00
This Grapat set includes 36 wooden tear drop shapes, stained in 3 different shades of red, using eco paints.
This  highly imaginative wooden set will be used in a variety of ways in Montessori and Waldorf homes, from enhancing volcanic scenes, to being deployed as crucial counters to aid early maths and counting skills and mandala making too. A visual aid often helps older children  spot patterns that can be found in fractions and times tables.
These Grapat mandala fire drops can easily be used as essential wooden ingredients in play kitchens. Their smooth, rounded bottoms and rounded tips make them an interesting shape for younger children to explore, as these natural toys create wonderful sensory toys that children will love to sort and count.
A Mandala is a circular form of art that can be used to enhance mindfullness and can be enjoyed by all. Simply create a circular shape with repeated patterns. Grapat mandala pieces can be used on their own or in conjunction with other art like drawing, items from nature, shapes in the sand or anything you wish. Creating a mandala is a form of meditation and a lovely way to for children to concentrate. 
Each mandala fire drop has been handcrafted from sustainable wood and stained with non-toxic paint. 
Suitable for 3+ years.  Mandala fire drops measure 4cm height.  Grapat toys are hand made using natural wood and water based stain. Colours and wood grains vary as does life itself. Over time wood can wear with play. 
Grapat toys are designed to embolden the natural desire to play within every child.  Simplistic toys made from natural materials allow children to play freely without rules or structure, playing discovering and learning.  Sure to be a favourite with Montessori toy lovers, counting, sorting and open ended play galore.  Grapat toys are famed for the "Nins", a beautiful range of traditional Waldorf toy peg dolls available in a plethora of colours and designs that give them real character.  Grapat toys exude the natural beauty of the earth made using locally sourced sustainable wood and finished with water based colour stain that is safe for children and will not chip away.  Nurture your child's instincts to play and create their own imaginary worlds with Grapat.
Couldn't load pickup availability