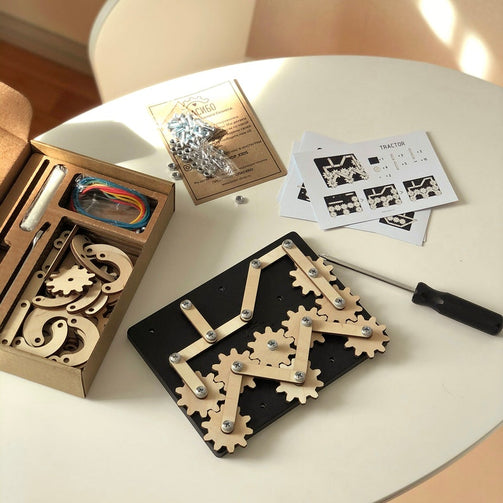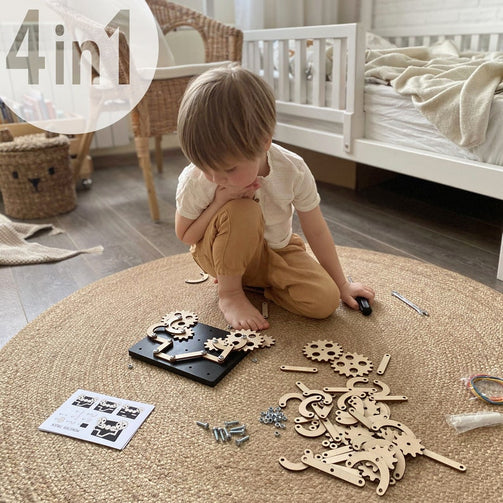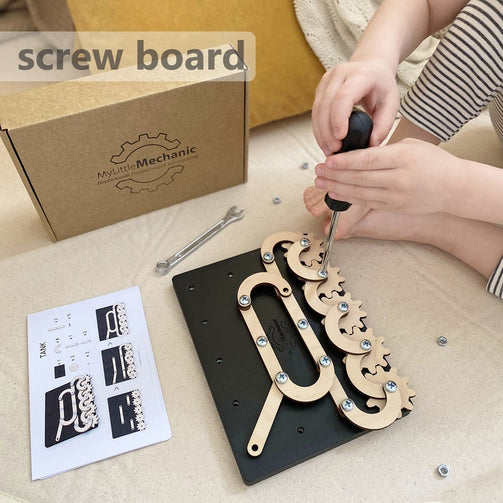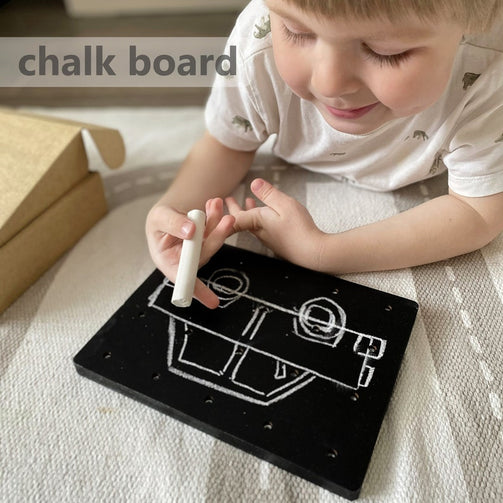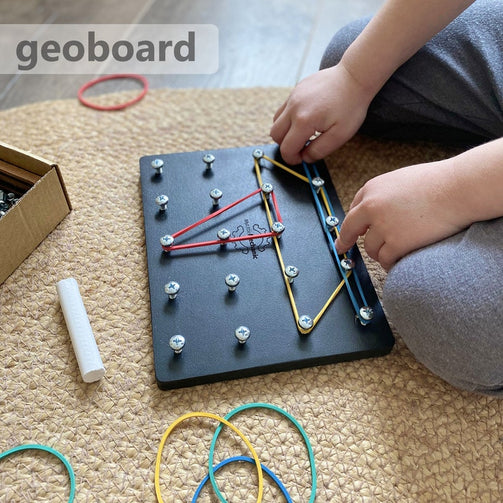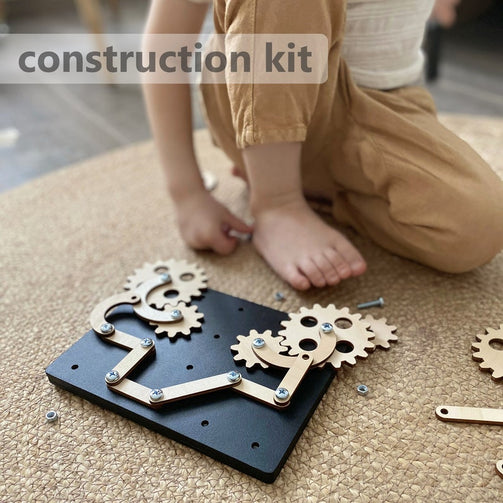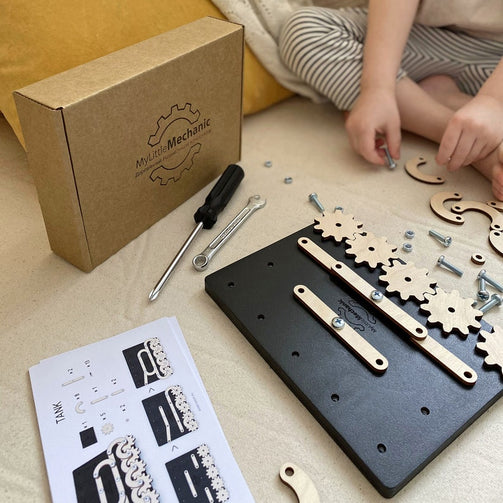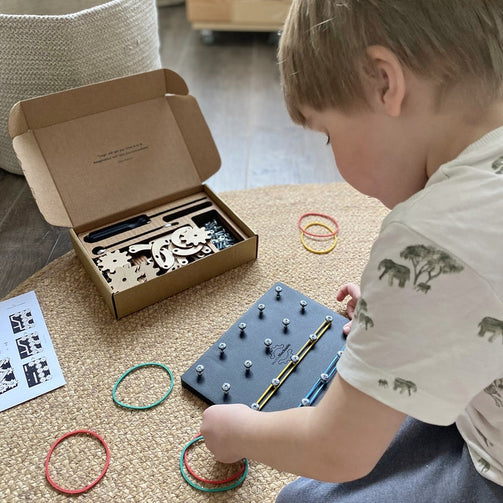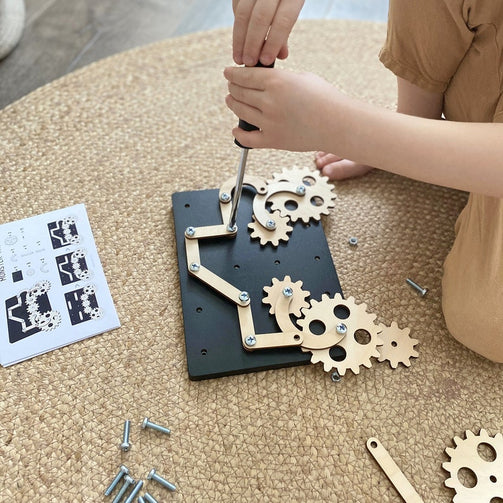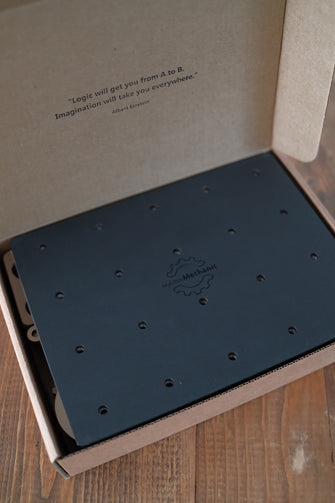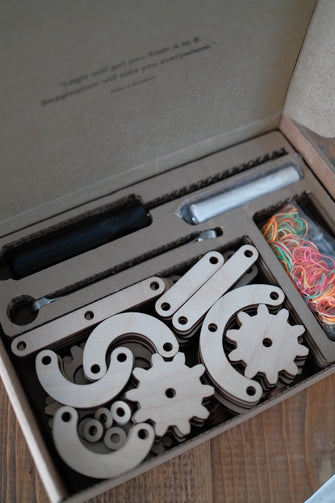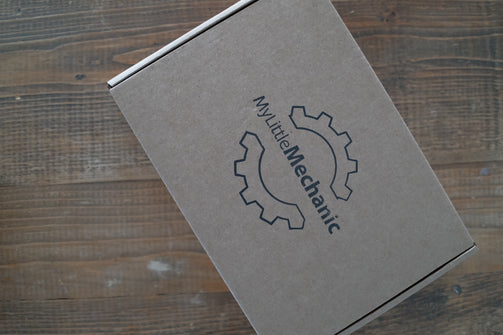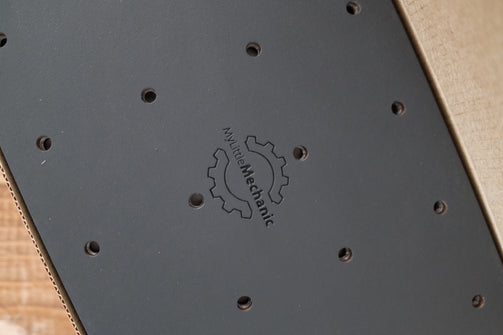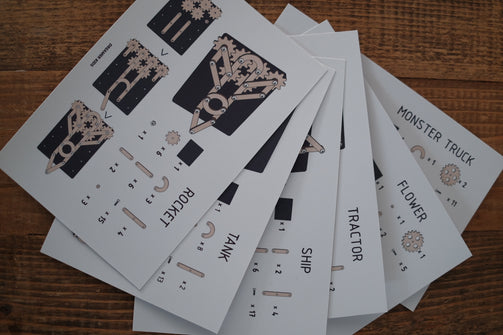 Bobr - My Little Mechanic
Bobr - My Little Mechanic
Regular price

Sale price

HK$690.00
My Little Mechanic is a set hand crafted by Borb. The wooden building set is a montessori toy for kids of different ages. Sixteen wooden pieces can be combined in endless configurations for gear spinning fun!
A TOY THAT WILL GIVE SO MANY OPPORTUNITIES FOR YOUR CHILDREN TO PLAY AND DEVELOP.
Creating any object, the child develops as an artist, architect, engineer, writer, embodying their own ideas. Playing with the constructor, your child will come up with even more possibilities.

All elements of the "My little mechanic" constructor are located in special lodgements, keeping order in the Bobr "little workshop"

This is a real workshop for a small "Inventor".
This set includes:

- Construction kit
- Screw board
- Geoboard
- Chalk board
- 16 wooden pieces for consturction fun
- Material: birch plywood.
- The chalky coating Tikkurila.
- Made in Russia
Specification:

- The base is 6 х 8 inch. (15x20 cm.)
- It has a chalky coating.
- A real wrench and a screwdriver.
- Elastic bands for playing "Geoboard"
- Screw-nuts (20pcs.) and bolts (36pcs.)
- Wooden elements (80 pcs.)
- The chalk is white.
- Schematics for the build.
Catuions: Chocking Hazards. Contains small parts. Only suitable for kids above 3 years old. Under supervision by an adult.
Couldn't load pickup availability